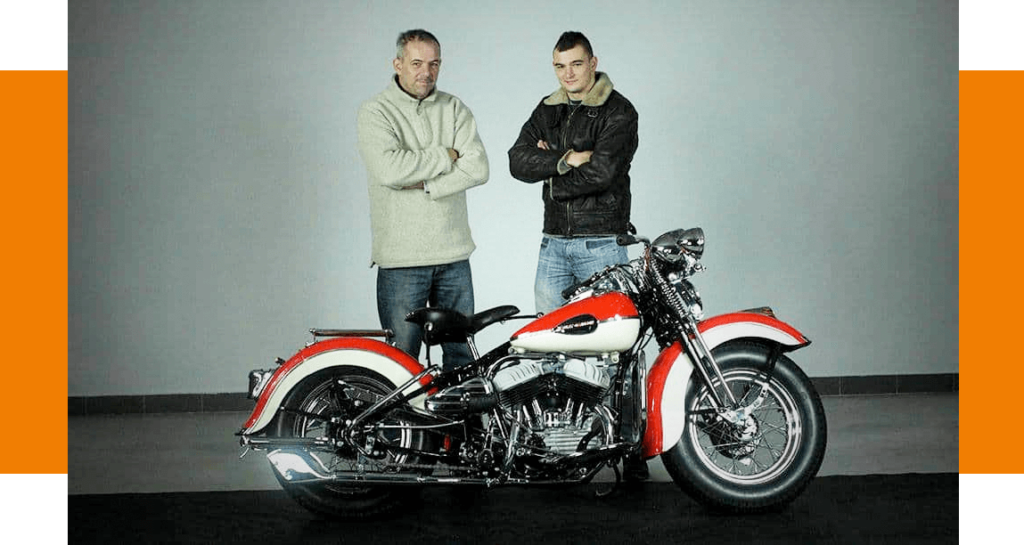 Welcome on our website. Our passion and love to the HD Oldtimer
bikes started in the mid of 1980's when in our Garage first time appear
the Harley Davidson WLA.
Since then, with next each motorcycle we have gained the knowledge
and experience necessary to restoring these beautiful machines.
In 2003 we founded own Company with the renovation and restoration
of vintage Harley Davidson model 45cu (750ccm)
in Civil (WL) and military versions (WLA, WLC).
Our restored Motorcycles now run on the roads of the USA, Australia and almost all of Europe.
We also manufacture and distribute parts for Harley WLA,
ensuring the highest quality and satisfaction of our Customers.